Being able to enjoy comfortable temperatures and clean air in your home or business is entirely dependent on the functionality of your HVAC system. When your AC unit's compressor is malfunctioning or your furnace's heat exchanger is on the fritz, your forced air will be negatively impacted. Donald Guy Heating & Cooling, Inc. is here to resolve issues like these, to ensure you're always living and working in comfort.
As a full-service HVAC repair contractor, we're always on hand to provide you with heating and cooling repair after an HVAC installation. No matter the scope of work or the nature of the problem, trust us to deliver superior, lasting resolutions: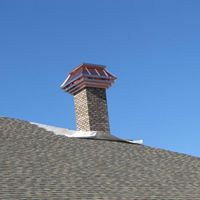 Cooling Repair: Our AC unit service techs can get to the bottom of any issue that might be hampering your air conditioning unit. From compressor malfunctions to refrigerant levels, electrical woes to mechanical failures, we're able to quickly assess and resolve issues with your unit's function. When we're done, it'll just be cool, comfortable air in your home or business. Our hassle-free, expert approach to air conditioning service in Tallahassee, FL makes us your one and only call for service!
Heating Repair: Your furnace does more than just blow hot air into your home—it's also responsible for the quality and cleanliness of all circulated air in your living space. Having a heating unit that's functioning appropriately and efficiently is your secret to comfortable air throughout the year. Let us resolve any issues that might be affecting it—mechanical or electrical in nature—to ensure it serves you and your living space to the fullest.
Our HVAC repair services extend to both residential and commercial customers alike. We're happy to assess the unique scope of needs of your AC or heating unit, to provide tailored solutions that restore its form and function.
On top of this, we're able to work with most brands and unit models. We specialize in Lennox brand HVAC equipment, however we also have a depth of familiarity with Goodman, Trane and York brand as well.
HVAC Maintenance Services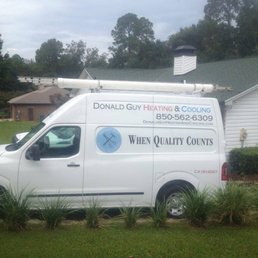 HVAC maintenance in Tallahassee, Woodville, Midway, and Leon County, FL is the best thing you can do for your heating and cooling units. We're here to ensure you're always up to date on routine maintenance! From seasonal service to scheduled calls, we'll gladly help keep you on track when it comes to functionality and efficiency. Our maintenance services extend the life of your equipment and save you money!
The service agreement includes the following:
2 service appointments per year
Check electrical components
Service coils and blower
Service condenser/motor
Check drains and filters
Add Freon
*replace parts not included.
For more information about our HVAC repair and HVAC maintenance services or to inquire about how we can best bring you AC unit service, please give Donald Guy Heating & Cooling, Inc. a call today at 850-562-6309.
Contact Us Today for More Information