Nothing beats the convenience and comfort of an AC unit on a hot, sticky afternoon in Tallahassee, Leon County, Woodville, or Midway, FL. The last thing you want is your AC unit to fail when you need it most! Don't take that chance—instead, call Donald Guy Heating & Cooling, Inc. for AC maintenance and AC repair. We offer AC unit services no matter what the issue is, and we'll take care to make sure yours provides you with cool air on-demand, all year round.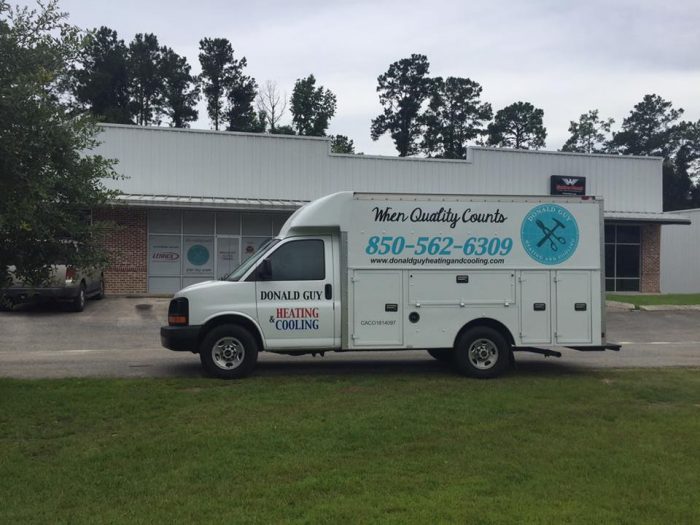 AC inspections: Wondering if your AC unit is ready for the peak summer season ahead? Call our air conditioning contractors out for an inspection. We'll check to see that electrical and mechanical systems are working properly, and we can make maintenance recommendations that boost the efficiency and reliability of your unit.
AC maintenance: A little maintenance goes a long way in keeping your AC unit reliable. Call us out for seasonal AC maintenance and let us take care of the refrigerant, mechanical parts lubrication, unit cleaning and more. We'll keep it working right, even when you're relying on it for weeks at a time.
AC unit repair: If something does fail and your AC unit isn't providing you with cool air on-demand, waste no time in calling us for AC unit repair. We'll be out ASAP to assess the problem and provide solutions that get your unit working again. From capacitor replacements to condenser cleaning, we solve AC problems big and small.
AC tune-ups: Not getting the performance you deserve from your old AC unit service? When AC maintenance isn't enough, call us out for a tune-up. Our air conditioning contractors probe deeper into the problem and can provide performance adjustments that result in better efficiency and reliability, even during the hottest heatwaves.
Donald Guy Heating & Cooling, Inc. is proud to be an authority for AC maintenance and AC repair in Tallahassee, FL. Don't wait for your air conditioning installation to fail when you need it most. Contact us today at 850-562-6309 to schedule air conditioning services and general HVAC repairs that keep it running reliably.