HVAC Contractor in Tallahassee, FL
Donald Guy Heating & Cooling, Inc. is your full-service HVAC contractor, serving homes and businesses throughout Tallahassee, FL. We can install, repair and maintain all of your heating and AC unit services, to ensure they're functioning effectively and efficiently at all times of the year. Contact us today for an estimate on services.
Expert HVAC Services
For the local experts on HVAC in Tallahassee, FL, make sure you're calling Donald Guy Heating & Cooling, Inc. above all others. We're your premier source for heating and cooling installations, repairs, maintenance and scheduled service, serving both homes and businesses. We take pride in delivering HVAC solutions our customers can count on, to ensure they're getting the highest quality of forced air in their living and work spaces. Our HVAC contractors use only the best products and rely on decades of professional experience, which means complete peace of mind when we show up to provide you with HVAC services.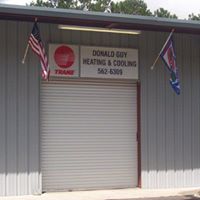 Whether you're considering a brand-new HVAC installation or you need general HVAC repair in Tallahassee, FL, we're the experts to call. There's not much we can't do when it comes to your heating and cooling systems, and we take pride in delivering tailored solutions specific to your home or business. Our services are more than just restorative—they're also preventative! We can resolve the heating and AC issues you're dealing with now and make sure future issues are recognized before they have a chance to cause you trouble. It's one of the many reasons our customers continue to call us for HVAC services, no matter what their systems need!
Our HVAC services extend to both residential and commercial customers.
Our business is fully licensed to operate in the State of Florida (#CAC1814097).
We've been in business since 1996, with decades of professional experience behind us.
We're ready to offer you an estimate on services, no matter the job.
Need an HVAC Expert?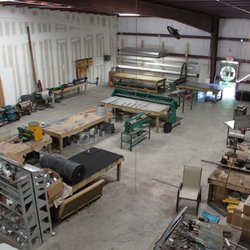 From installations to repairs, maintenance to turnkey HVAC solutions, we're the HVAC contractor to call when your home or business demands heating and cooling excellence. Contact us today!
Providing installation and repair service in Tallahassee, FL and surrounding communities:
Leon County, FL
Havana, FL
Midway, FL
Gadsden County, FL
Woodville, FL
Quincy, FL
Jefferson County, FL
Wakulla County, FL
Crawfordville, FL
Monticello, FL